Hanakumiko bag
Hanakumiko Bags
Size: W300×H180×D100 mm (handbag);
175 mm (handle height)
Size: W180×H180×D90 mm (handbag);
90 mm (handle height)
Materials: Cowhide leather, Yoshino cypress,
pig leather, metal (outer surface); rayon (inside)
---
These new bags represent an unprecedented combination of kumiko with leather.
The Delicate
Art of Kumiko
The delicate technique of the joinery craftsman has made it possible to make the kumiko work as thin as possible, allowing for rebirth as a high-quality bag produced in collaboration with a top-class bag maker.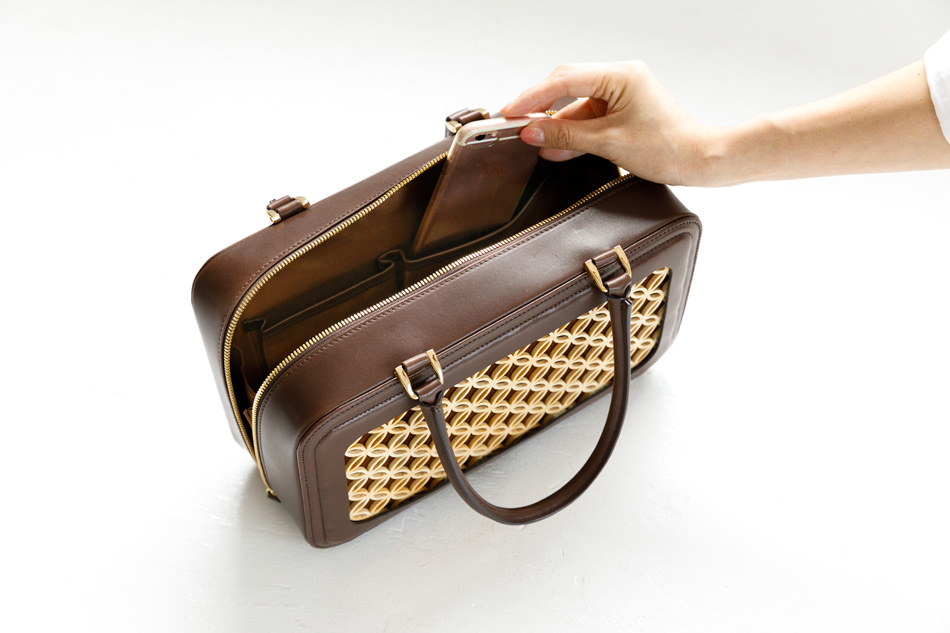 A Simple Design
That Utilizes the
Strengths of the Materials
The rounded plain shape accentuates the cuteness of the shippo pattern and the elaborate design of the kumiko work.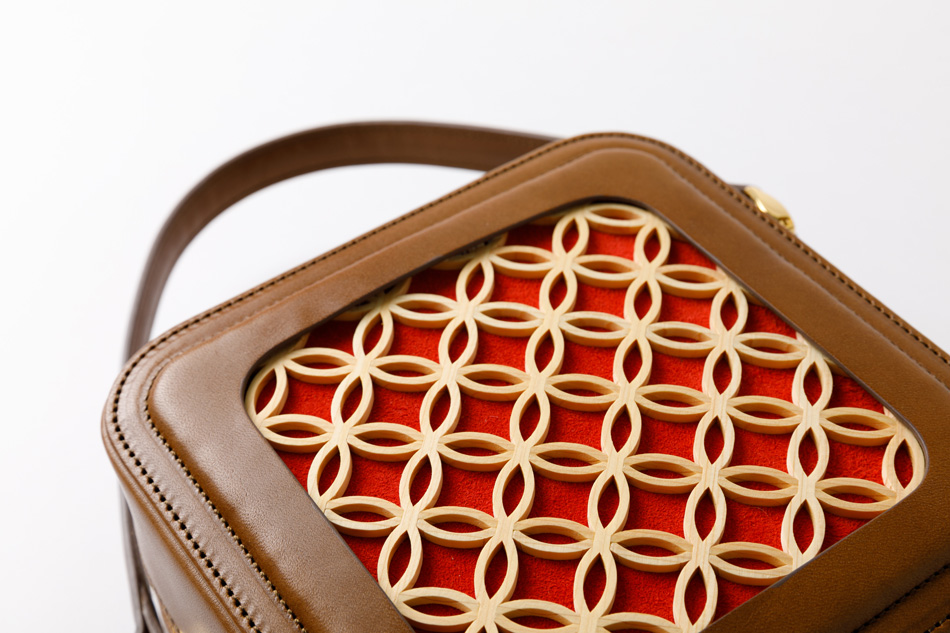 The Leather, Too,
Is the Pinnacle of
Japanese Leather
Furthermore, because it uses high quality Tochigi leather, it does not lose its shape and has a soft feel.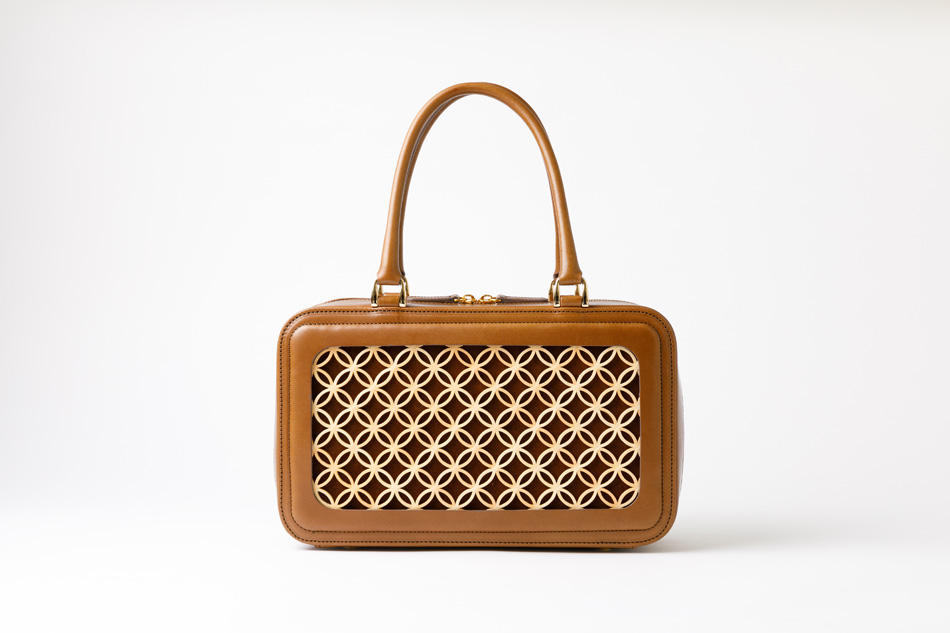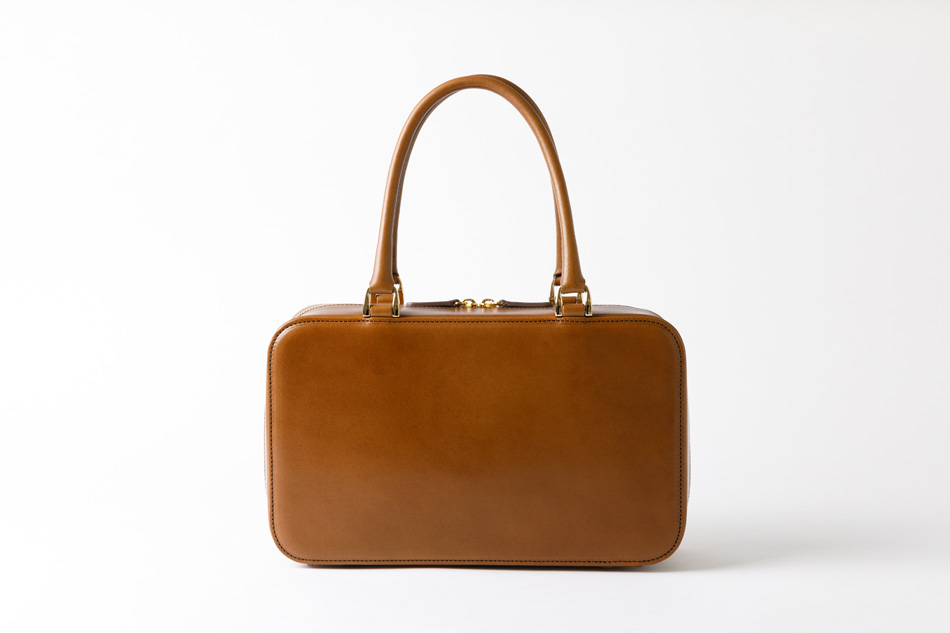 Two Sizes in the Lineup
The "Hanakumiko Handbag" has enough storage capacity to use it easily in all kinds of settings.
To Suit Your Lifestyle
The "Hanakumiko Mini-bag" is accented with a compactness that emphasizes the cuteness of Shippo Kumiko and its diagonally attached handle.
Enjoy the Best
of Materials
Go your own way with the colors of cypress and leather that gradually change as you use your bag.
About Our Products
Hanakumiko
Handbag

A standard-sized handbag good for any scenario


---
Hanakumiko
minibag

A cute, compact mini-bag with a diagonally attached handle (with a detachable shoulder strap)